Hana Emi facial massage benefits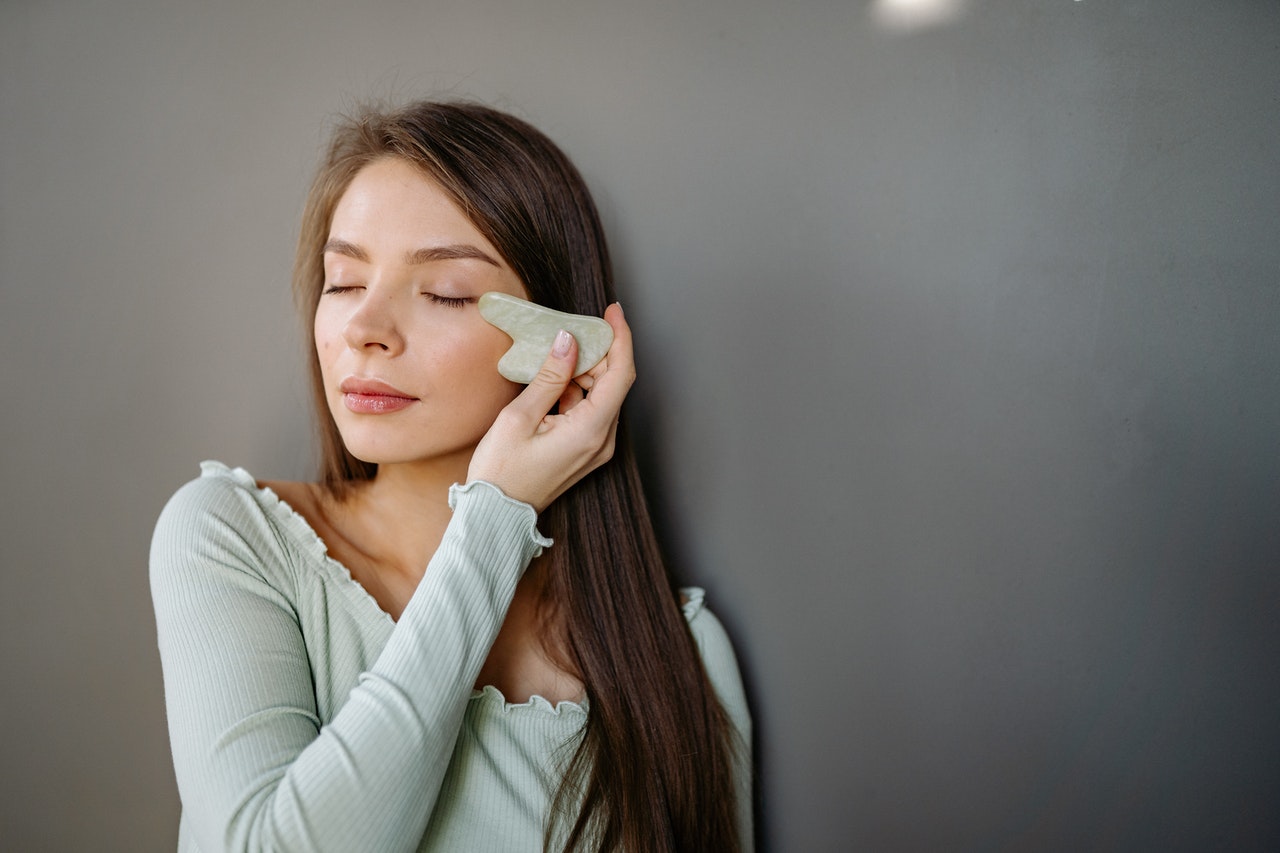 Hana Emi facial massage benefits
The practice of Hana Emi comes from China's Traditional Medicine dating back to the Ming Dynasty. Hana Emi tools were used to scrape the skin all over the body to heal diseases. People during this time believe that stimulating the blood is healthy for the muscles, tissues and organs; while body is detoxed from stagnated "qi". It also alleviates the pain and stiffness while increasing mobility.
What does facial Hana Emi do?
Another special Hana Emi procedure is focused on the face: it lifts, firms, tightens and reshapes the face. Aside from relaxing tension lines, both deep & fine lines and wrinkles are decreased with repeated application. Improve blood circulation is due faster nutrient delivery on the face. If further strengthens facial Qi Flow through the major channels represented, benefiting primarily the stomach and gall bladder. Watch your complexion improve as it becomes brighter through improved circulation and Qi flow.
Hana Emi tools for Hana Emi massage
You will need a Hana Emi board scraping massage tool, facial lotion, cream or oil used as a base or carrier to help your board run smoothly across your skin and a hand mirror so you can use one hand to hold the skin and the other hand to hold the tool.
Instructions
Step 1: Use your gua sha board and start the procedure from the 'third eye' (that space between your brows). Scrape in a single fluid motion towards the hairline. Repeat five times.
Step 2: Starting from the side of the nose, sweep the gua sha board diagonally upwards to the ear's direction. Use light pressure when applying the temple with the board. Repeat around five times and switch sides.
Step 3: Starting from the midst of the chin, sweep the board towards the direction of the earlobe while following your jawline. Repeat around five times and switch sides.
Step 4: With your hands over the area you just worked on, repeat a few massage strokes both up and out. Some mild redness will appear but they are not serious. Lighten your strokes and pressure a bit.
After each application, you will feel the smoothness and fine skin texture.
Reminders
This Hana Emi process only takes a few minutes and you can do it as a nightly regimen following nightly cleansing & moisturising ritual. Remember that all Hana Emi movements follow only one single direction, not back and forth. You will experience a dull ache for the first few times on certain points – these are lymphatic points. The more toxins you have accumulated in your system, the more painful it will be. You have nothing to worry about as they will disappear after a few times.
The practice of Hana Emi facial is good for everyone and much better than other procedures. It is gentler compared to other body therapy and minimizes the appearance of redness. The procedure has become popular for its good result. Adopt gua facial to maintain a smooth fine line & plump, tighten and rejuvenated skin, notice dark circles under your eye disappear and your skin becoming supple. These are the benefits from Hana Emi massage.